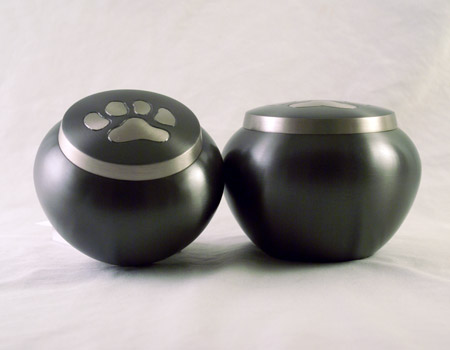 Single Paw Print Urn
These beautiful urns are made of solid brass with a brushed finish. The pawprint urn has a silver pawprint on the top and a silver lining on the lid's edge. A threaded lid keeps the cremated ashes tightly sealed in. You can also permanently seal the urn using epoxy or superglue.
*This urn can be engraved on but please limit your engraving to 2 lines.
If you have any questions please either email us or give us a call.
Pet Size:
Small – 0-30lbs
Medium – 31-70lbs
Large – 71-above