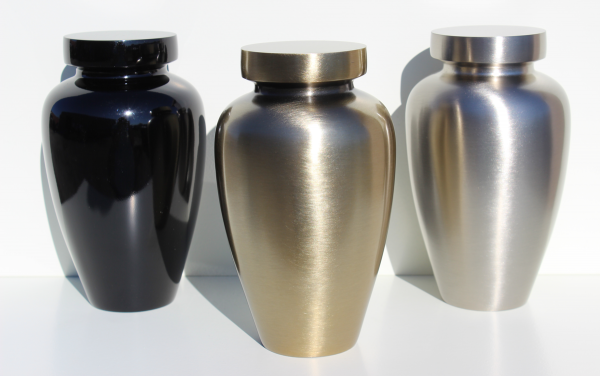 Spartan Urn
Description: This hand-cast urn is individually unique. It is brass plated, and individually handcrafted in an antique bronze, brushed nickel, black and then coated with high-quality lacquer.  These urns are handcrafted in the USA and, due to slight variations in the finish, no two urns are exactly alike.
*This urn may be engraved on but please limit the engraving to 3 lines.
**The BLACK version may not be engraved on, however you may get a walnut wooden base with either a brass or pewter colored nameplate, please choose the second option for engraving if you would like this and note which color nameplate you would like.
If you have any questions please feel free to either email or call us.
Pet Size:
Small – 0-40lbs
Large – 41-100lbs