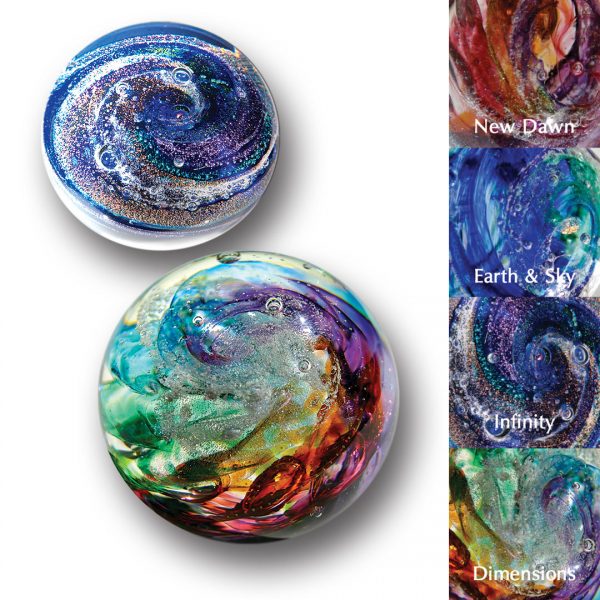 Remembrance Sphere Art Glass
Each beautiful Remembrance Sphere offers a unique celebration reflected through form, color and light. An alternative solution offering a way to hold your loved one in your hands which can be very helpful during the grieving process. Each family member can have their own custom memorial as it takes a very small amount of the cremains for each piece. Each piece is unique, hand-crafted and one of a kind. Each Sphere is approximately 2.5″ wide.
***Only takes about half tablespoon of your beloved pets cremains.
***Because these are handmade pieces please allow 4-5 weeks for return.