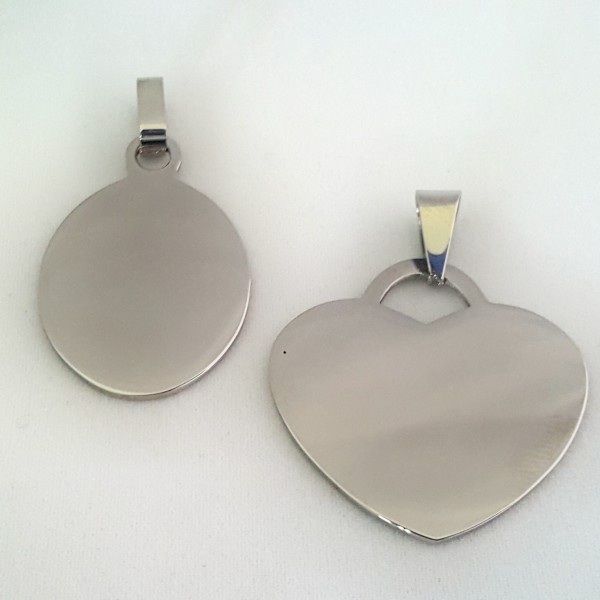 Custom Nose or Paw Print Stainless Heart or Oval
Our paw or nose print heart jewelry charm is designed from your pet's paw or nose print.  Your Pet's paw print is just like a fingerprint…One of a kind! and you can forever cherish your beloved pet's paw or nose print by easily following the directions below. This Custom Stainless Steel charm comes beautifully packaged in a presentation box and a 20″  BLACK SATIN CORD
Available metals:
Oval Stainless Steel
Heart Stainless Steel
Engraving is an Additional Fee of $20.00
ENGRAVING: 1 Line 8 Characters
How to Collect Pet Prints / How to Submit Your Pet's Prints
The way is to take an actual imprint of your paw or nose using black non-toxic ink pad and plain white paper.  Lightly touch your pets paw or nose to the inked surface twice and then press downward on the white paper. Use more of a tapping motion than a rolling one. Place five good prints along the bottom of plain white paper.
To scan your print lay print flat against scanner glass (you may have to apply gentle pressure to scanner lid) Scan at 300 dpi and save as a .jpg format. Place your order, then submit your high resolution file in .jpg format.