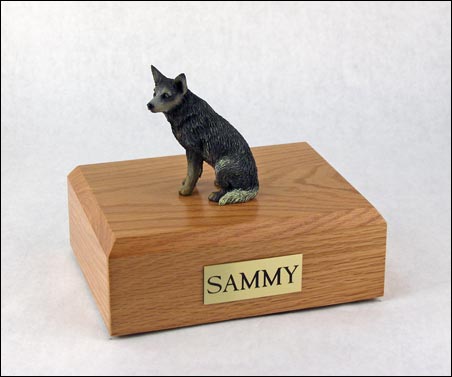 Australian Cattle, Blue
Description: Made from solid hardwood. This urn offers you a choice of over 200 different figurines attached to our beautiful wood urn bases. This urn also includes your personal inscription on a premium leaded brass nameplate. Pet's heat sealed cremains are installed through removable bottom which is secured with screws.
Please understand that the positioning shown here was chosen by the photographer to best reveal the shape of the figurine. The positioning of your figurine may vary slightly.
Dog Pet Sizes:
Small (dog 0-45 lbs)
Medium (dog 46-90 lbs)
Large (dog 90 + lbs)